About the Builder
Based in the Fredericksburg area, American Heritage Homes has a rich history in Virginia. Now in their third generation as a family owned and operated business, American Heritage has valued old-fashioned craftsmanship since 1947.
A History of Quality
The company may have just been around since 1947, but the Pruitt family hails back to the Colonial times in the Virginia area. It's for this reason the company values providing customers with quality, luxury homes in the midst of a rich, historical setting.
The old-fashioned craftsmanship that American Heritage adores is combined with modern luxuries and exquisite designs to create the perfect Virginia home.
Prestigious Communities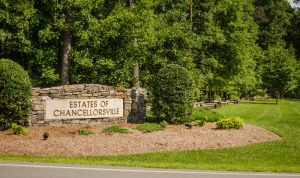 American Heritage builds in premiere communities across Stafford, Fredericksburg, and Spotsylvania. The Estates of Chancellorsville supplies residents with a private retreat nestled between D.C. and Richmond. Before you even enter the neighborhood, you're greeted with an entryway to set the tone: a stone entry feature and double carriageway entrance lined with split-rail fencing.
The Estates is settled next to the U.S. Park Service Chancellorsville Battlefield Park, which has over four thousand acres. Secluded walking trails give community residents a serene place to unwind away from the bustle of the city.
With its wooded, rural setting, the Estates gives residents the peaceful lifestyle of a rural town while keeping them close to all the best city conveniences. Shopping centers, parks, restaurants, recreational opportunities, and more are all within minutes of the Estates of Chancellorsville.
Get More Information
If you're interested in building your new custom home in the Fredericksburg area with American Heritage Homes, be sure to contact them today.