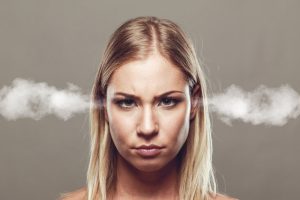 It's a given in any industry where you provide a service, particularly a custom one: at some point, you'll have to deal with a difficult client.
Whether it's a disagreement over a timeline, or a perceived miscommunication regarding a design choice, taking small precautions along the way can prevent a huge problem later.
According to Custom Builder, there are a few ways you can prevent problem clients from becoming nightmares – and we've summarized our top three for you below.
Tip #1: Set Expectations Early
If you don't lay it all out from the get-go, you're sure to have it come back to haunt you. Be sure to sit down with the client and go over all the details and what they can expect from each stage of the project.
Keeping thorough documentation throughout can also be a blessing if a client comes back later with questions and concerns. Saving communication, notes from phone calls, and copies of the contract and any addendums can save you from a painful conversation in the long run.
Tip #2: Don't Let the Client Drown in Paperwork
Not all clients will understand the blueprints laid out before them. In fact, your average customer probably isn't going to know what to do with them at all. That's why it's extremely important to do what Custom Builder refers to as a "paper walkthrough."
Similar to walking through the home, you sit down with the client and go through each page of the blueprints and details so they understand exactly what is going into their home. This cuts down on clients who come back and say, "I didn't know you were going to lay out the room like that."
Tip #3: Be Transparent on Costs
Often, clients will request changes in the middle of the process that ends up adding more to the budget. In these cases, keeping a detailed cost-tracking system will make it easier when a client demands to see a line-by-line of why their price is so high.
"Invite them to look at the books often during construction, so you don't have the mother of all closings where the client is scrutinizing every single invoice," Michael Lenahen advised Custom Builder. As president of Aurora Custom Homes in Jacksonville Beach, Fl, his company has built credibility with clients by showing complete transparency.
As the Saying Goes…
…even the best laid plans of mice & men are bound to fail at some point. If you follow these tips, though, you'll be able to avoid the biggest catastrophes, nip problems in the bud, and have the tools you need to manage an anxious client.
To read the full Custom Builder Online article, click here.