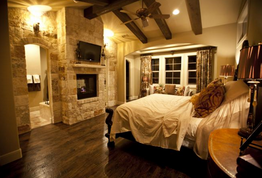 If you're narrowing down options for a custom home builder in Texas, it's easy to make Bella Vita your first choice.
Bella Vita Custom Homes builds on single lots and in numerous smaller communities and neighborhoods around the Texas metropolitan area. Their commitment to maintaining a reputation of quality, honesty, and integrity has helped them become a premiere custom builder in Texas. They take their role as a custom builder seriously, meaning you'll end up with the best a custom homebuilder could offer.
Their experienced sales team has sold nearly $80 million in custom homes; this high number doesn't come simply from the drive to sell homes, but also from taking each individual customer's needs and preferences seriously. Their management team is dedicated to negotiating on your behalf so you get the greatest value for your expenses and their attentiveness to customer's wishes makes them a dream to work with.
Bella Vita has communities around Austin, Dallas, and Houston and currently has open lot listings in the Dallas communities of Highland Park and Preston Hollow.
Bella Vita is passionate about working hard, listening attentively to customer needs, and constructing only the best quality custom homes. You can make them your custom home builder in Texas today.