J.S. Robinson Fine Homes is a Kansas City custom home builder with over 25 years of experience. They have built more than 1,200 homes in the Kansas City area with a range of customization options including full custom luxury homes. They are open to anything that makes their customers happy; if someone wants to build their own plans that they design themselves, J.S. Robinson will bring it to life. If someone wants to revise plans that J.S. Robinson already offers, they are happy to work with you to make it happen.
J.S. Robinson pays attention to all the details and finishes of their homes, which is what makes each home special. They craft crown moldings, posts and stair railings, trimmed doors, details, and built-ins which makes your home feel luxurious and complete. They use high quality materials and a carefully selected team of contractors.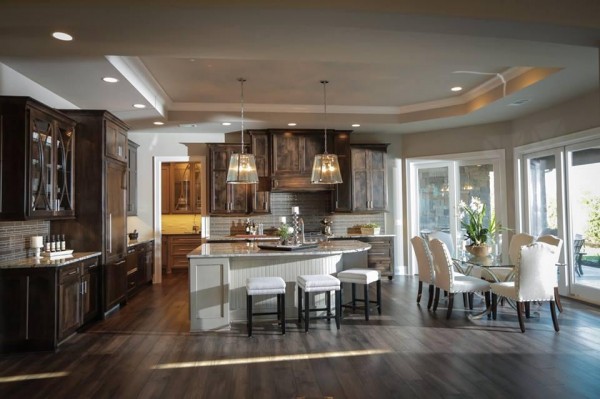 Their mission is to create homes with innovative designs and a lasting value. They want the home building experience to deliver an excellent product and great service along the way.
Customers love that Jeff Robinson, the president of the company, was present throughout their home designing and building process, and responded to their needs even years after the home was built and the warranty had expired.
If you're looking to build a custom home in the Kansas City area, you can get more information about J.S. Robinson by giving them a call at 913-927-4201 or by visiting their website.