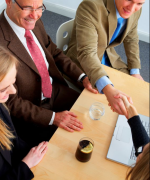 Established as one of the most steady, financially conservative San Antonio-based builders, Whitestone Custom Homes builds homes for and around you. Now, expect more when building you dream house with the award-winning Whitestone Custom Homes Build Your Own Lot program. Here you can explore and discuss your construction and design options, as well as the estimate price with the Community Sales Manager, and the the interior details with the Interior Design Consultants at the Design Center. Unlike other building programs, you'll find that the Build Your Own Lot program offers many benefits, such as:
-Whitestone Custom Home program offers an estimate at no charge, where the manager travels to your lot to assess additional site costs, possible location adjustments, soil conditions, building elevation, water and electric service, and wells and septic systems. In addition, the estimate can be ready in a matter of a couple days.
-While most custom builders offer higher priced homes due to building limited amounts, the program transfers the buying power to the customers, which allows Whitestone to offer a variety of floor plans that start at the lower $200s and around 2000 square feet. For more details on these plans click here.
-You have a Whitestone custom home built in a 25 mile radius of any community. These include: his includes Enclave of Garden Ridge, Sundance Ranch, The Reserve at Sonoma Ranch, Clementson Ranch and The Boulders of Canyon Springs.
To find out more about the program or new homes in San Antonio Texas, visit Whitestone Custom Homes or contact the community manager here today!