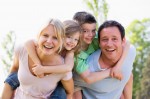 If you're ready to find a new home, be sure to check outSummerfield, a fantastic new community in Louisiana by Manuel Builders.
Located in the promising city of New Iberia, Summerfield is a great place to come home to relax and enjoy yourself. Its proximity to Main Street provides convenient access to dining, shopping, and more. Decorative, painted mailboxes and a Home Owners Association make this community particularly inviting.
Homes here boast spectacular curb appeal, with paved walkways, generous and wide lots with plenty of spacing, trees, and landscaping. Children living here will attend the New Iberia Parish School District, including Daspit Elementary, Belle Place Middle, Westgate High or Catholic High schools.
To get to this neighborhood, travel south on LA 182 and take a left on Darby Lane (near McDonald's). Make a left on Highway 31 and then an immediate right on East Santa Clara. Follow Santa Clara to Dauspit and take a left. Turn right into Summerfield.
Manuel Builders is comprised of a passionate team that is dedicated to providing the customer with the highest quality communication, collaboration, design, and building technique. They strive to combine craftsmanship, connection, and service. Let them build your new home at Summerfield.