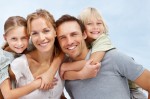 Choose Spanish Oaks as your community when building a custom home in Austin!  One of the easiest choices to make when buying a home is deciding whether or not to build wholly custom.  The next, not-as-simple decision is to decide where that home should be built.  Spanish Oaks is located in Bee Cave, Texas, a smaller new home community with elegance, sophistication, and luxury within every aspect of the neighborhood.  It is a master-planned design that serves each and every resident of the community.  Some of Austin's finest school districts are located close to Spanish Oaks, as well as local community amenities and renowned medical centers.  The community itself offers fishing opportunities for the avid angler as well as golfing greens for those working on their swing.  Additionally, new homeowners in Spanish Oaks are excited about the serenity and relaxation they find on a day to day basis.
Downtown Austin is within a half hour of the front door to your Spanish Oaks custom home, so you'll never feel like you've missed out on anything important.  You can just drive into the city whenever you want to experience rich cultural recreation, delicious dining, and countless shopping options at your disposal.  It's so easy to get to the highway, it's as if it was planned!
The Andalusian architectural design is one that Spanish Oaks is very proud to offer Austin new homebuyers.  To put it succinctly, this style is an inspired construction of Spanish Colonial influence as well as Mediterranean architectural functionality.  In both there is found a harmonious balance of aesthetic appeal and practical design fit for many Austin new homeowners.  Private courtyards are one of the first elements noticed and prized for the apparent luxury.
Many new homes in Bee Cave may be inspired by the Spanish Oaks Andalusian homestyle, with its columns, tile roofs, and uniquely set windows within the home.  Many of our Austin home buyers specifically seek out ways to further customize their brand new home, excited to find something completely one-of-a-kind.
Whether your Austin dream home is rectangular in shape, or its arches are towering over acres of lush greenery, Spanish Oaks is interested in hearing from you.  There are an unlimited number of ways to make a Bee Cave new home into your dream home, so give them a call today at (512) 533-2300 to request a brochure or to schedule a tour.