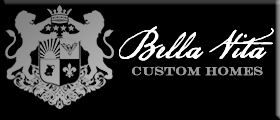 Bella Vita Custom Homes is a luxury custom home builder in various parts of Texas including Austin, Dallas/Fort Worth, and Central Texas. They craft each beautiful home using only the finest skill and materials by top quality contractors and suppliers. Their number one goal is to listen to customers. They will never rush you into a sale because the Bella Vita team understands that home-buying is an enormous decision. They reputation rests on their integrity, honesty, and quality work. For more information call (214) 750-8482 or visit their website.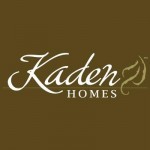 Karen Homes is a custom builder in Fort Worth, Texas. Their attention to detail has drawn in customers over twenty years in which they have built over 3,000 new homes! Their designs are vibrant and exciting, featuring porches of Texas proportions with panoramic nature views, stone patio fireplaces, and luxurious owner retreats. For more information call (682) 312-9918 or visit their website.

Greico Modern Homes is a custom home builder in the Dallas/Fort Worth metro area. Their goal is to create unique and beautiful homes inspired by Mid-Century Modern architecture. They are not interested in trends that will quickly become outdated and need to be renovated; their designs are timeless. The clean lines and sleek features of these houses are low-maintenance and energy efficient. These homes are high-quality and built to last. For more information call (214) 202-0691 or visit their website.
If these are not quite the builder you are looking for, you can check out this more comprehensive list of Texas custom builders.