Camellia Homes builds new custom homes on your lot in Southeast Texas and Southwest Louisiana. Dedicated to building the best new homes for their customers, Camellia Homes brings a top-notch team to the table.
An Easy Process
Camellia Homes make building your home on your lot easy with their simple process. Their New Home Consultants will help you pick out the perfect plan for you and customize it to fit your taste.
Already have your dream plan picked out? No worries! Camellia Homes can help you out. Just contact the closest office to you to find out more.
Breaking Ground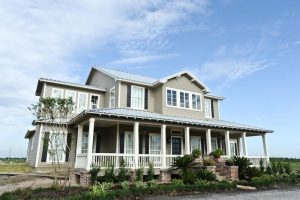 Once you've settled on a plan, it's time to build! Camellia Homes helps you determine the best placement for your home on your land, and you'll meet with the Camellia Home Construction Manager to hammer out the final details and learn more on the specifics of the construction process.
Are you a detail-oriented buyer? Then you're in luck! Camellia provides their buyers with a copy of the complete specifications and blueprints before the home is even built. Your Construction Manager will also update you regularly as your dream home is brought to life.
Moving In
Now comes the truly hard part – deciding what new furniture and decorations should go into your perfect new home! Camellia Homes will hand over your keys as you prepare to settle in to the new home of your dreams.
Get More Information
If Camellia Homes sounds like the custom builder for you, don't hesitate to contact them today! With offices in Beaumont, TX and Lake Charles, LA, Camellia Homes could be your on your lot builder in Southeast Texas or Southwest Louisiana.