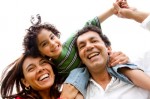 If you're searching for new homes for sale in Ladson, look no further than Crescent Homes!  Our Bellwood community has been wildly popular and we're starting to close up opportunities to live in this great neighborhood!  Why's it so great?  We're glad you asked!
First of which, it's optimally located between Ladson and Trolley Road, and if you know about the highly acclaimed school districts, you'll be delighted to hear that we're within boundaries of award winning Dorchester Two School District.  Your children will be well-educated and ready to tackle life with the memories they've made after spending their years at Joseph R Pye Elementary, Oakbrook Middle, and Ahsleey Ridge High School.
Bellwood is also only 3 miles away from the hustle and bustle of Summerville's Center, meaning it's still peaceful, but close enough to easily access I-26 whenever you need to!  Catching a flight?  You're within 10 minutes of the airport!  Downtown Charlestown is only 20 minutes away, and if you're ready to spend your afternoon at the beach, it's only a half hour away.  
Crescent Homes has built quality floor plan designs that feature functionality and openness in each and every new home.  Homes range from 3-5 bedrooms depending on your need, and there are plenty of customizable features and options you can choose from to upgrade and make it wholly your own dream home.  In addition, Crescent Homes guarantees that we use the latest and most efficient material and appliances in the industry.  All of these save you money in the long run, so what's not to love?
Take a look through the Newport floor plan for a better idea as to the quality custom features Crescent Homes has to offer you!
Ready to move today?  Bellwood community is ready to offer 192 Withers Lane as your new home! This is a 2 story home featuring 4 bedrooms and 2.5 bathrooms within 2,649 square feet.  A cozy 2 car garage doubles as additional storage space whenever you need it, and we seriously can't get over the giant game room!  This home is fully HERS certified and energy efficient, whether it's cooling, heating, gas, electricity, or whatever you need.  You won't be sorry when it comes to this home!  Check it out today!