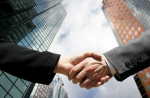 According to the National Association of Home Builders (NAHB) on September 9, a record high of 291 metro areas were listed in the Improving Markets Index, or IMI. This shows a gain of 44 markets since August and is an all-time high for the IMI's list since it was first used 2 years ago.
As a custom builder, what does this mean for you?
First, it means things are going well. The Improving Markets Index only includes metro areas whose markets have shown at least 6 months increase in each of the following categories: housing prices, housing permits issued, and employment growth. These figures are collected from Freddie Mac, the US Census Bureau, and the Bureau of Labor Statistics, respectively.
Increased employment means individuals will have more income and perhaps be able to finally afford a custom home. Increased housing prices shows that homebuyers' wallets are healthier and can afford custom. More housing permits means more development, and it's a safe time to be expanding your builder business.
"Just over 80 percent of the 361 metros tracked by our index are showing consistent growth in three key measures of housing market strength – prices, permits and employment," said National Association of Home Builders' Chairman Rick Judson. Judson, a homebuilder himself, continued, "While there is still plenty of room for growth, this is an excellent indication of how the housing recovery has begun to take hold across more geographic areas."
Indeed, the number of improving markets increased not in a single geographic isolated area, but across the country in cities like St. Cloud, Minnesota; Spokane, Washington; Milwaukee, Wisconsin; and Brownsville, Texas. Custom builders across the country can expect to see a continuation of the already-strong housing market.
"The dramatic increase in markets qualifying for the IMI in September was partly due to a recent improvement in the way that Freddie Mac measures home prices, which resulted in stronger gains than previously reported," explained NAHB Chief Economist David Crowe. "Even so, the broadened list of metros on the IMI continues to demonstrate the slow but steady gains that individual housing markets are making to bolster the national outlook."
A full list of the 291 improving markets can be viewed here.