What's New In the Design World?
Here at CustomBuilders, we've scoured the world wide web for the top trends in home design. Below, we've summed up our personal favorites in one convenient spot.
Trend #1: Velvet Furniture and Accents
Ooh la la! We're seeing this all over the runways and our favorite department stores. The only logical next step was on our furniture! And what more could you want as the nights grow chillier than cozy, luxurious velvet.
Try a velvet upholstered chair for the ultimate luxury, or go smaller with velvet pillows or a throw blanket to add a touch of high-end comfort. Or, for a fun fall kick, sneak in a velvet pumpkin or two! Try these scented pumpkins from Etsy: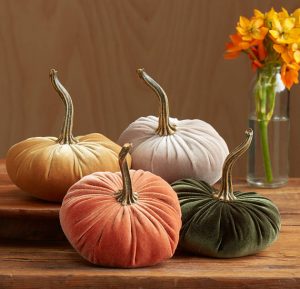 Trend #2: Brass Anything
Take your interior to the next level with a splash of brass. Now synonymous with understated luxury, brass has been labeled StyleBlueprint's comeback of the year. To incorporate in your home, think adding brass fixtures (like drawer pulls or knobs), pendants and light fixtures, tables with brass frames, or go all out with a brass chandelier like this one Apartment Therapy highlights: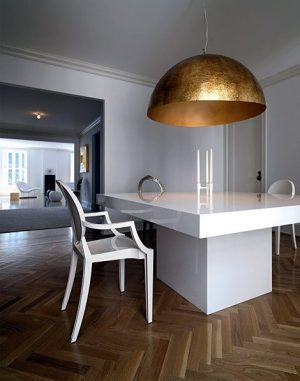 Trend #3: Terra Cotta Tile
Inject your home with instant warmth when you use this classic earthenware tile. With a more natural feel, terra cotta tile brings you back to basics.
You can either add new terra cotta tile in, or bring life to your current terra cotta tile by accenting it with other natural materials to really make it pop. Leave it to the French to come up with the perfect example of what we're talking about in the photo below from Maison et Demeure: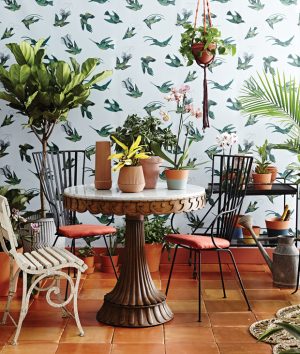 Trend #4: Artisanal Accents
Goodbye, DIY. Hello, finely crafted decor. Start small and add a few hand blown vases to your living room, or go all out with a finely worked wood table made by a local craftsman.
The idea here is to avoid the "quick and easy" method – instead, you're focusing on works that take effort, skill, and creativity. We love this hand blown Venetian glass vase found on Etsy: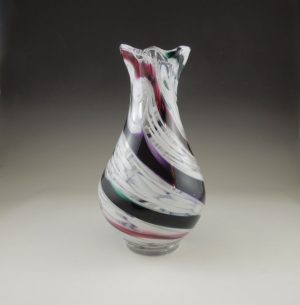 Trend #5: Add a Splash of Red
Spotted on Elle's list for upcoming 2018 trends, red furniture adds an unexpected pop of color to your home. After all, red is the color of passion.
Show your confidence in design by making a bright red chair or sofa the focal point of the room. Or, go small and just add red dishes: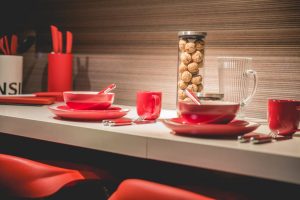 And that's a wrap! How will you be incorporating these trends into your own home?