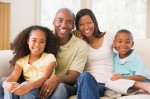 New home buyers in Austin should look at Scottsdale Crossing as a luxurious option for Cedar Park living.  MileStone Community Builders has continued developing their latest collection of customizable floor plan designs ranging from traditional to truly Texas-inspired as only the Hill Country can.  Scottsdale Crossing will be home to "an exciting new lineup of MileStone Community Builders' latest homes and cutting edge design trends."  The community is enveloped by mature oak trees and greenery, giving the entire neighborhood an elegant and awe-inspiring feel.
Why should Austin new home buyers consider Scottsdale Crossing as a high-quality and exciting place to live?  First of all, Cedar Park is ideally located with its natural remoteness that encourages tranquility as well as its proximity to plenty of recreation and entertainment opportunities.  The Cedar Park Center is only a few minutes away, as are delicious dining options and all the shopping necessary for a family's needs (and more where that came from, too!).  Notable stops include the 1890 Ranch Shopping Center and the Lakeline Mall.  Should there ever be a medical emergency, families can breathe a sigh of relief since Cedar Park Regional Medical Center is close by.
Schools are another wonderful local amenity to the Scottsdale Crossing community in Austin.  The Leander Independent School District is highly rated and notable in its educational excellence, in which students have been known to thrive.  It has become one fo the fastest growing school districts throughout Texas, with over 34,000 students attending across 38 campuses.  The district focuses on creating and fostering a creative environment for students to learn and express themselves while cultivating personal growth and nurturing each student's character.
My MileStone's luxury new homes begin in the $290,000's and range in size from 2,198 to 3,816 square feet, depending on the homebuyer's preferences.  Many of these plans include one- and two-story designs with plenty of space to spread out, and include anywhere from 2 to 5 bedrooms per single family home.  Every Scottsdale Crossing home will include  "luxury finishes…bi-directional fenestration providing light and airy living spaces, multi-level ceiling treatments and sumptuous master bath suites."
If you're looking for a new home in Austin or Cedar Park, MileStone is excited to announce that a limited number of lots are being sold at pre-construction pricing, so don't delay!  Talk to Sales Representative Matthew Hamilton at (512) 921-3848 about how you can start building your dream home in Austin today!