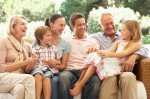 Welcome to the beautiful Lakeway community of Serene Hills, where Austin custom home builder Brohn Homes have established a luxurious way to live. This 465-acre luxury community blends the incredible Texas Hill County landscaping and wildlife with your desired comforts of everyday living. Serene Hills is gently ensconced amongst mature oak trees and other old growths from ages past; a fantastic view of our fantastic Texas nature is available from every home.
Brohn Homes knows how importance location is. These new Austin homes are well situated and easily accessed from State Highway 7 into Lakeway. You'll be just 30 minutes from downtown Austin and Austin-Bergstrom International Airport. And as Serene Hills is within Lakeview city limits you'll also enjoy easy convenience to the area's best entertainment, dining, and shopping opportunities. Enjoy the famous Lake Travis restaurants, including Hudson's on the Bend, The Oasis, and Carlos' & Charlie's.
Coupled with the amenities the city offers is the relaxation of a quiet and pristine community that offers low density population. Serene Hills has incredible homesites starting from .25 acres that are dedicated exclusively to luxury custom homes. These homesites only use 25 percent of the aforementioned 465-acres, dedicating the rest to gorgeous parkland and an extensive pathway of hike and bike trails that run throughout Serene Hills. Take a stroll to appreciate the weather or visit friends or enjoy a fitness regime now easy to construct. There are also opportunities for swimming, golf, tennis, and more in Lakeview.
Custom home builder Brohn Homes offers only their most masterful designs in Serene Hills. Starting in the $490's, these homes offer a unique  and elegant blend of architecture, from French Country to American Classic to Urban. You are welcome to select from a variety of spacious, open floorplans with 3 to 5 bedrooms and 2 story elevations. All homes feature environmentally-sensitive elements. And, of course, numerous custom home interiors and finishes.
Brohn Homes knows that your home means much more to you than just a significant purchase or piece or architecture. That is why they dedicate their utmost care and integrity your new new home: so that every time you open your front door, you're reminded of just why you chose Brohn Homes. Having worked in Central Texas for more than 25 years, their high quality and architecturally distinct custom homes in Austin might be just what you're looking for. If so, they would love to hear from you: contact them here.