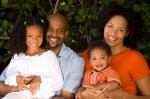 Sun Custom Homes has worked hard to earn their reputation as a top custom homebuilder in the Oklahoma City area. Known for their French Country, Classical American, and Old World European building styles, Sun Custom has found their design niche. However, they are happy to branch out into other styles, and have enjoyed working on projects that utilized Tuscan, Mediterranean, and Southwest design elements as well. Many of their customers are referrals from past clients, creating a network of satisfied homeowners in Oklahoma City. Get to know Sun Custom better by learning about some of the communities where they build.
Lake Woods is set on 106 gorgeous acres with a landscaped entry to the 15 acres of common space, making it clear why this Moore neighborhood is incredibly popular. Features like a waterfall, private 10 acre natural lake, walking trails, and quick, convenient access to Moore schools, entertainment, shopping, dining, Oklahoma City, and Norman. If you're looking for a place to call home without sacrificing nearby conveniences, make Lake Woods your community.
Located in Oklahoma City, Canterbury presents the old world charm Sun Custom Homes is known for. Their drive to provide people with the best value for their budget has helped set the new standard for homes in the price range available at Canterbury. A short drive via I-40 to downtown, this neighborhood's desirable location is near to restaurants, banks, OKC metro, entertainment, shopping, and more. Those fond of the outdoors will enjoy the community's walking and biking trails, recreation fields, and playscape. Low taxes, a great school system, and many wonderful amenities make Canterbury the place to make your own.
Vizcaya includes 71 home sites on 1/2 to full acre lots in Oklahoma City. One mile north of the Kilpatrick Turnpike and west of the Quail Springs Mall, this neighborhood is near to OKC's best dining and entertainment. Homes here start at 2,400 square feet and common areas are maintained and landscaped. Waterfront and creekside lots are available and children will attend Edmond public schools.
Situated on one of the highest elevations in the Oklahoma City area, Pikes Pointe homes by Sun Custom is a one-of-a-kind community. Streets leisurely wind around the 93 oversized lots in this rugged neighborhood. Residents come home to an entrance located between two bubbling streams with a welcoming log sign in the median of the street. Located at NW 87th and County Line Road, this community is sure to fit the needs of those who are looking for quiet in a natural area.
With over 50 years of combined experience, you can count on Sun Custom Homes to deliver only the best. Whether you're wanting a home with 1,500 or 10,000 square feet with a budget at $150,000 or above $2.5 million, they can build you a gorgeous home that is guaranteed to fit your budget and lifestyle.