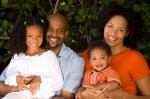 One of the few custom builders in Tennessee founded and ran by a woman, Magnolia Homes is proud to be different. President and Founder Karen Garner explains, "Success doesn't come from the design or even the construction. It's the owner's commitment to uncompromising standards, and respecting the importance of your role in the lives of your homeowners."
Garner's right, and you can see the difference in the homes built by Magnolia. They're solid, smartly designed, and offer a lifestyle like none other thanks to their construction and layout. Since 2008 they've been voted as the #1 Builder by Magnolia Homeowners. They've been a member of the Memphis Area Home Builders Association since 1987 and the Better Business Bureau since 1988.
These homes are built according to energy efficient standards and guidelines, reducing homeowner utility and replacement costs. Residents are satisfied with the utility costs. One happy client said, "Now that I have gotten through the summer months in my new home, to let you know my latest MLGW bill (for October), $64.09 was the damage. I can't thank you enough. I think the highest MLGW bill for the summer was around $160-$170, which is remarkable for a home the size of mine."
Each Magnolia Home comes with a 10 year warranty. Karen personally walks through each home before closing to ensure everything is up to code and up to her standards of satisfaction; the end result is that homebuyers have few warranty requests thanks to the diligence of both the contractors and Ms. Garner. The first year covers construction, year two includes systems (behind your walls), and years 3-10 cover structural aspects.
This Tennessee builder is proud to offer a military discount of up to 2% on their homes. They build in the Winstead Farms of Lakeland neighborhood, located just 30 minutes from the military base at Millington.
In addition to being near to the Millington military base, Magnolia builds near the exciting city of Memphis, named one of the Top 100 Most Fun Cities in the United States by Portfolio.com in 2010. With a low cost of living, good employment prospects, many young professionals, and plenty of cultural entertainment, Memphis is a perfect city for anyone looking to relocate.
For Magnolia homeowners, prospective buyers, or those interested in Memphis real estate, their blog is a easy way to stay updated. Once a week, you can check out a new post on their blog. Topics range from home staging tips, news on the housing market, reasons to buy/sell, and more. Their social media guru Jenna keeps their Facebook page, Twitter account, and Youtube videos up-to-date.
Whether you're looking to relocate or looking for a new home in the Memphis area, Magnolia Homes has the right charm, price, and quality for just about any homeowner. Contact them today to get started on your dream home.