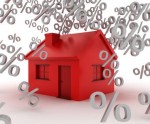 The housing market is steadily improving, the NAHB reports, which is great news for our custom builders. According to their newest IMI (Improving Market Index), 80 areas across 32 states are listed as an improving market. This includes 75 markets that retained their place on the list, as well as five new ones. Nine fell from the list, primarily due to slight movements in house prices.
If you're a custom builder in Texas there's very good news, as Lubbock was one of the five improved markets. So too were Miami and Palm Bay, Florida, Hinesville, Georgia, and Terre Haute, Indiana. See a full list of the IMI here. The IMI is designed to track housing markets showing signs of improving economic health, and to do so measures three sets of independent monthly data. Analyzed are the employment growth from the Bureau of Labor Statistics, house price appreciation from Freddie Mac, and housing permit growth from the U.S. Census Bureau. The NAHB uses this latest available data to create their list of improving markets; in order to be included, a metropolitan area must see improvement in all three measures for at least six months.
NAHB Chief Economist David Crowe said, "The fact that we continue to see a strong core of metros showing up on the improving list each month adds to the growing evidence that the emerging housing recovery has a solid foundation on which to build as housing returns to its traditional role of driving economic growth." Have you seen an improvement in the custom homes market in your area? Do you find that your  custom home buyers are feeling more confident as the general economy improves?
Kurt Pfotenhauer, vice chairman at First American Title Insurance Company, also said in the article, "With nearly one quarter of all U.S. metros currently designated as improving housing markets, there is growing recognition among consumers that now is an opportune time to consider a home purchase." This is very encouraging news and we're sure our custom builders will take full advantage of it. If you have any personal insight into your area's improving market, we'd love to hear about it.