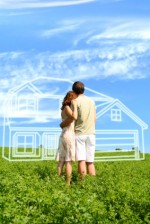 Here at Tennessee's Magnolia Homes, building a house is done in several stages with precision and care. These seven phases include:
1) Foundation: All good things start with a strong foundation, including houses. Here heavy industrial tractors compact the soil to reduce settling or moving soil. This step is often overlooked by builders or developers but is essential to the strength and stability of the home and if not done properly can later show only after several years.
2) Slab: The "slab" is the first foundational element typically composed of concrete and steel. Here at Magnolia Homes, houses are built upon slabs with extra steel to strengthen the integrity of the slab and reduce cracks from earthly vibrations. Similarly, to avoid drainage issues, these slabs are built sixteen inches off the ground.
3) Aesthetics: Instead of allowing for muddy roads and construction site signage, Magnolia prides itself on immediately offering lux landscaping based on the needs and development of the community. Other elements like bridges, trails, and pools are also constructed well before a family is ready to move into their new home.
4) Step-by-Step Supervision: Both Karen and Reggie Garner–figure heads of Magnolia Homes—closely supervise the finishing process, where Karen oversees lighting and colors on non-custom and custom homes, as well as personally inspecting walls for any imperfections.
5) Warranty and Accountability: All new homes builders with Magnolia custom Homes are offered a ten year warranty. Here Karen and Reggie also personally handle all issues with new home buyers within their first year. In addition, MH offers a PWC 10-year warranty with every home. For more PWC info, click here.
6) Financing: Whether a new home buyer or moving into another house, MH consultants will set you up with the right program that best suits your needs. For more details, find your financial consultant below:
Gary Luzader
Regions Mortgage
6200 Poplar Avenue
Memphis, TN, 38119
PH: 901-580-5653
Jake Scott
Iberia Mortgage
7465 Poplar Avenue
Germantown, TN 38138
PH: 901-757-7179
Ryan Guess
Triumph Mortgage
5384 Poplar Avenue, Ste. 201
Memphis, TN, 38119
PH: 901-461-7215
7) Contacting Your HM Consultant: Magnolia custom homes possesses skilled real-estate professionals throughout the Memphis area that know what set our luxury homes apart. Get started on your dream home search today!