About the Builder
Camellia Homes is the premier On Your Lot builder in Beaumont, Texas. With a top-notch team and a proven history of excellence, Camellia Homes dedicates themselves to bringing you the absolute best in new custom homes.
On Your Lot with Camellia Homes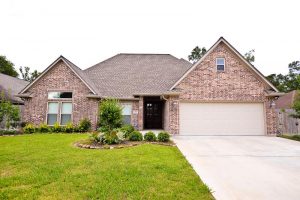 Camellia's unique advantage as a custom builder is not only building on your lot, but also their ability to take a plan you already have in mind and turn it into reality. Since you are not limited to the base plans they have in store, the possibilities are truly endless.
Each Camellia home also includes a variety of standard included features, ensuring you always receive the best in your newly constructed home. Check out some of the features you can expect when building a home with Camellia in Beaumont:
All wood cabinets
"Tech-Shield" roof decking for added energy efficiency
Textured walls
Pull down attic stairway
High efficiency central heat & air
Ten year warranty on structure
Completely insulated exterior walls & ceilings
What About Financing?
If you're a bit lost on where to start with financing your new Camellia home, you can rest easy! Camellia is here to help with financing advice. Having established great relationships with expert lenders, Camellia is proud to recommend a variety of lenders suited to helping you with your new home financial needs.
Camellia will help you figure out what lender is best and get you connected so you will know exactly what kind of loan you may need. In many cases, if you still owe money on a property, they can even arrange financing to pay the lot off as well.
Let's Get Started
If you're ready to get started on your new custom home, be sure to contact Camellia Homes today.